Welcome to the AZ HEROES Research Study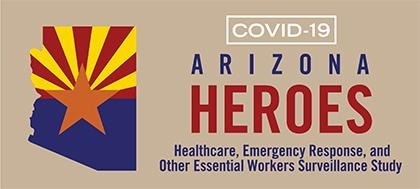 The goal of the Arizona Healthcare, Emergency Response, and Other Essential Workers Surveillance (AZ HEROES) Study is to enhance our knowledge of the epidemiologic and immunologic characteristics of novel COVID-19 infection and reinfection among high-exposure individuals who provide critical services to our communities.
---
We are now enrolling children ages 4 months – 17 years into the AZ HEROES Kids Study. This CDC-funded ancillary study will help researchers learn more about SARS-CoV-2 infection in children and teenagers and how well the COVID-19 vaccine protects from infection.
---